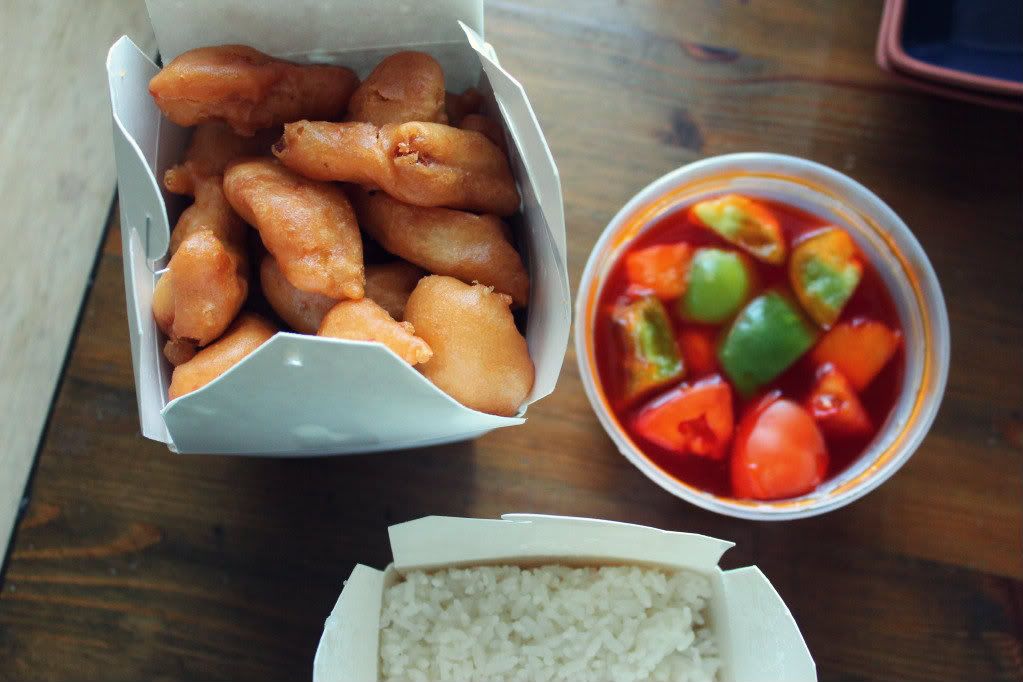 There is a little Chinese restaurant around the corner from our apartment building, and it is amazing. We eat this meal about once per week.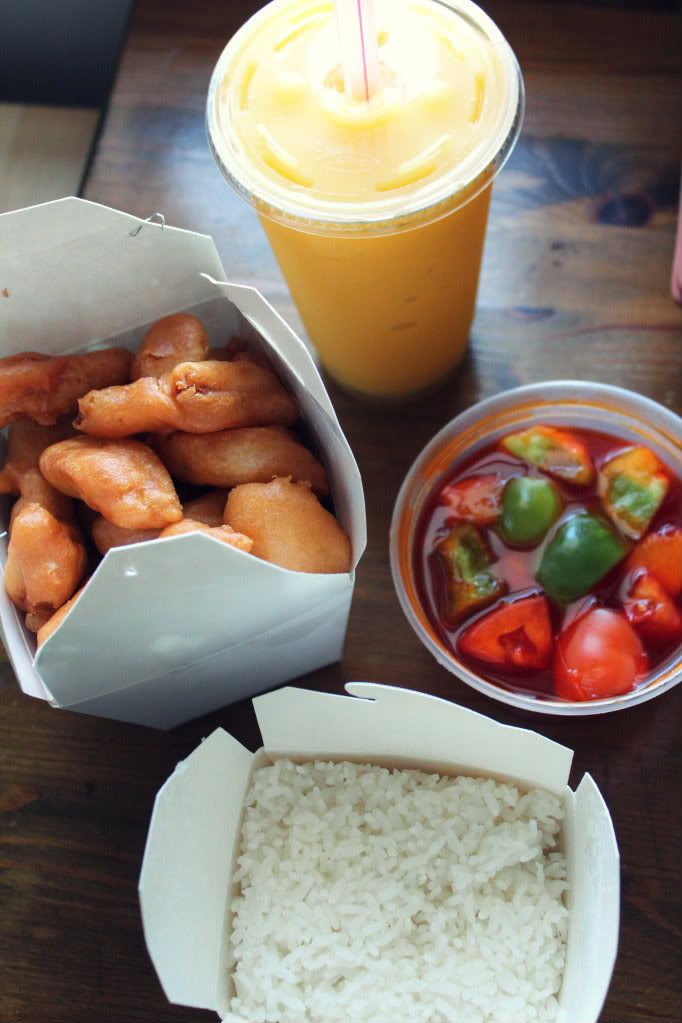 Hot, battered chicken, white rice, sweet and sour sauce garnished with fresh vegetables, and who could forget the massive mango smoothies?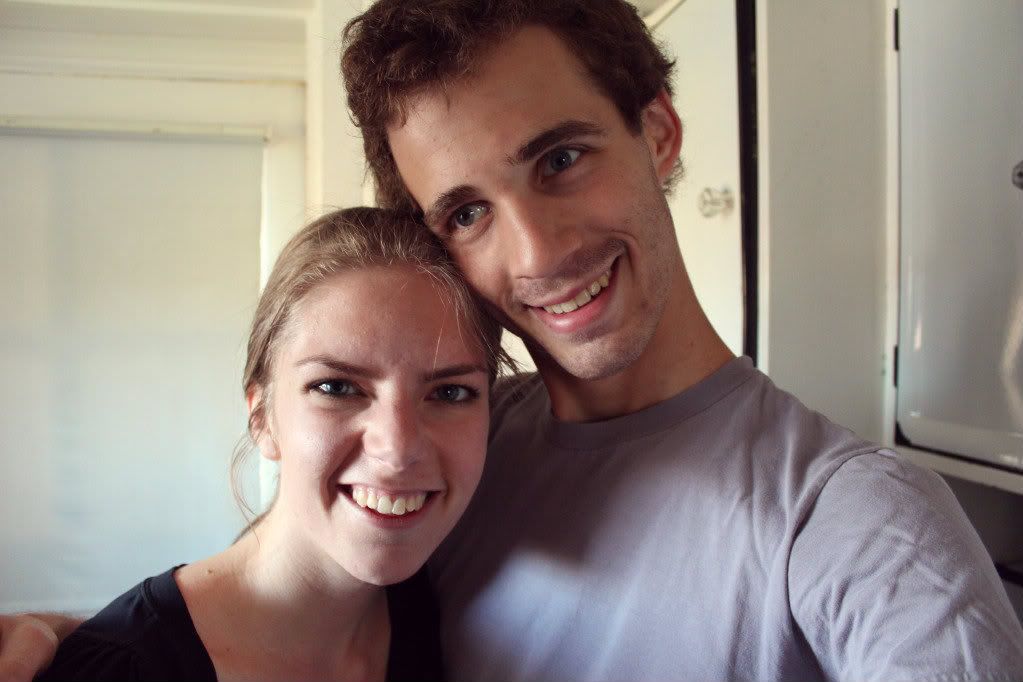 (A picture of our tired faces, just because I had the camera out.) Do you have a go-to restaurant for those lazy evenings?